[Feedback/Complains] How to let management know if you are unhappy?
Posted by Alia Taylor, Last modified by Sufya F on 03 May 2023 09:45 AM
As our main concern is the satisfaction of our customers, now you can let us know if you are unsatisfied with any of our services. Your feedbacks will be reviewed by the SkyNetHosting.net.Inc management so you can provide your true experiences with us.
You can contact our management panel by directly sending a mail to feedback[at]skynethosting.net or simply rating the ticket updates you are getting from us as follows.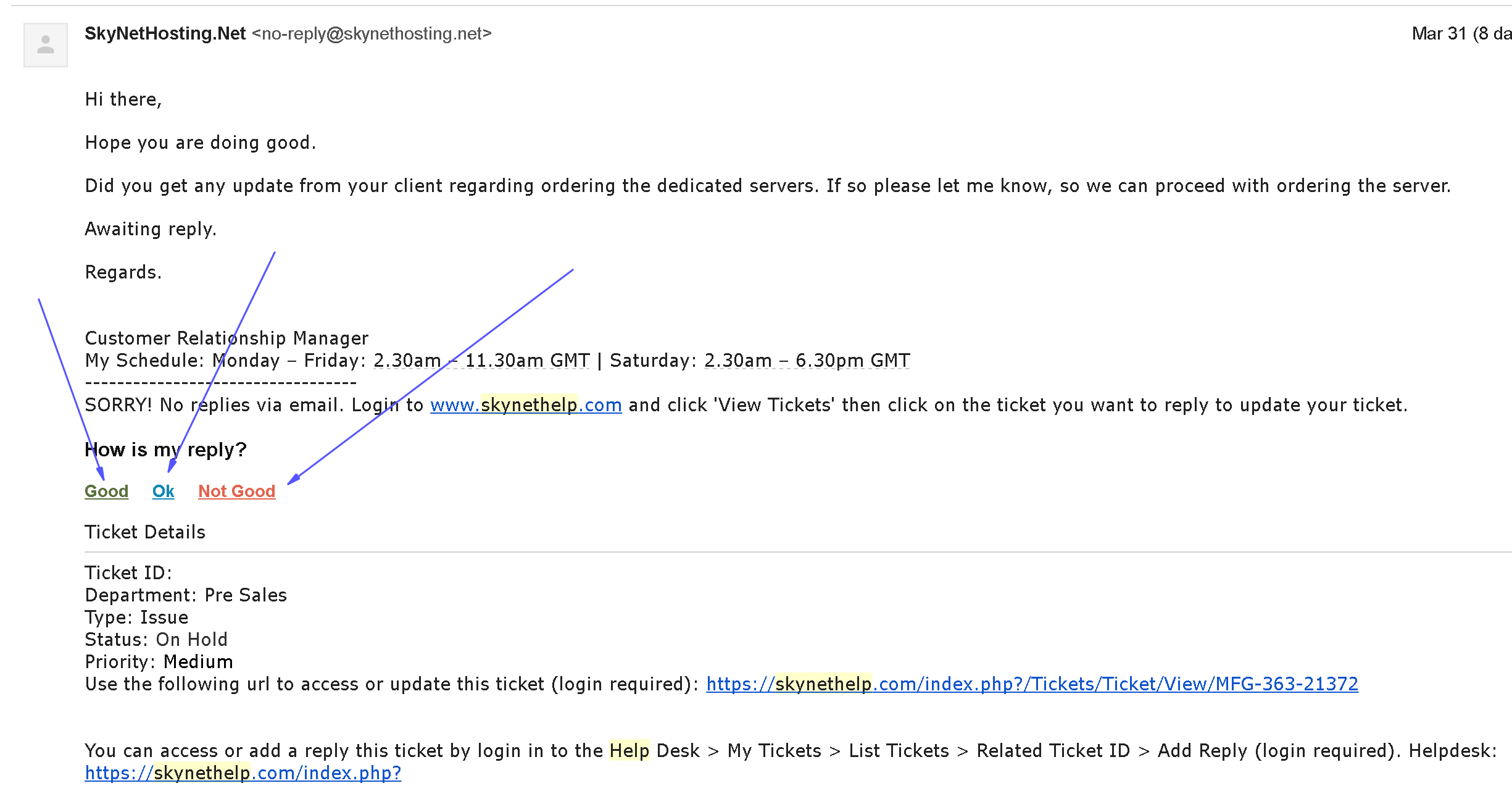 If you are highly satisfied with our services you can rate the ticket as "Good" and If you are not satisfied, you can rate us as "Not Good" .You can rate us as "OK" if you got the job done but not highly satisfied or highly unsatisfied.
All the negatively rated tickets will be reviewed again by the management panel and they will get back to you with possible solutions to make you satisfied. Feel free to rate us, so we can offer you a better service on tomorrow.
---